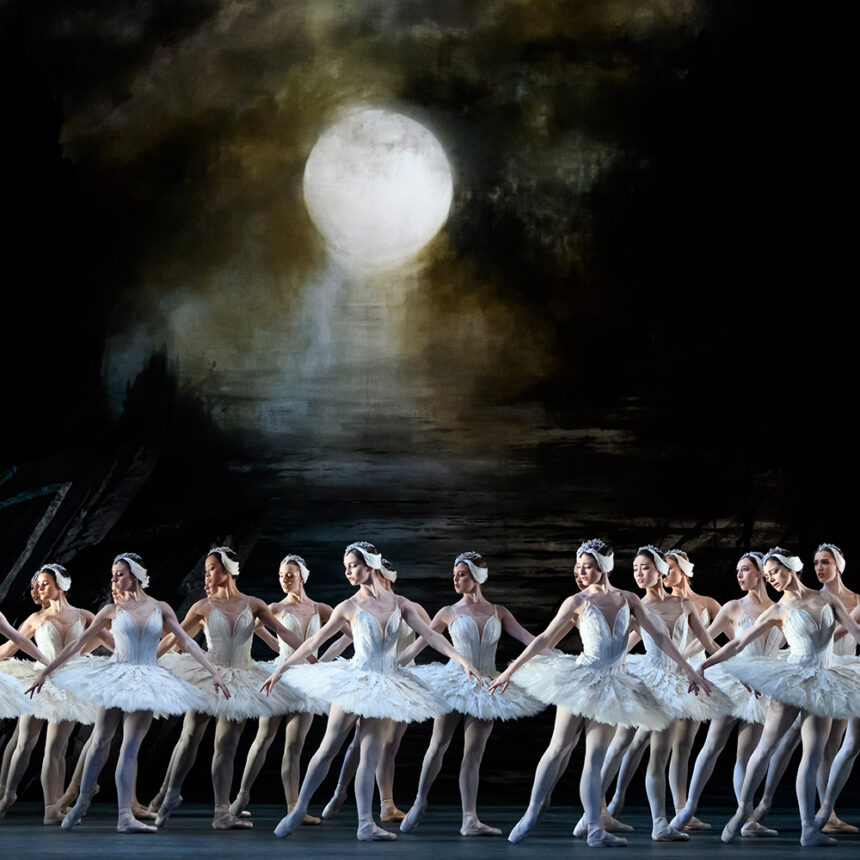 Press Release: Live Cinema screening of Royal Ballet's "Swan Lake" – July 13
Gesa Power House Theatre presents a Live Cinema screening of The Royal Ballet's current production of Swan Lake, on Wednesday, July 13 at 6:00 p.m.
Swan Lake is a classic fairytale, representing the battle between good and evil, and the attempt of love to conquer all. The magic of the lakes, forests and palaces is brought to life with glittering designs by John Macfarlane and a sublime score by Tchaikovsky. The Royal Ballet's sumptuous production of Swan Lake returns to the Royal Opera House stage after its 2020 revival was interrupted by the pandemic's closure of theatres. This classic of the repertory is testament to the late choreographer Liam Scarlett's abiding love of classicism and innate musicality, which shine through this production.
Filmed during a live event, the Live Cinema Series broadcasts offer audiences an equivalent to the best seat in the house, with incredibly detailed close-ups of the performers. The Live Cinema Series is sponsored in part by Shakespeare Walla Walla.
This screening has an approximate runtime of 3 hours, 15 minutes, including an on-screen introduction and two intermissions. Beer, wine, popcorn, and snacks will be available for purchase, and may be taken into the theater.
Reserved seating tickets ($15 adult, $10 students) are available online or by calling the box office at 509-529-6500. Gesa Power House Theatre is located at 111 N. 6th Avenue in downtown Walla Walla.
---
About Gesa Power House Theatre
The historic Gesa Power House Theatre is a 300-seat performing arts venue, located in downtown Walla Walla. The 120-year-old building was once the Walla Walla Gas Plant, built to produce coal gas used to light the streets, businesses, and homes of Walla Walla. In 2011 the Gesa Power House Theatre building was transformed into a state-of-the-art playhouse for live performance. The interior design of the theatre was inspired by Shakespeare's own intimate Blackfriars Theatre in London, England.
The Gesa Power House Theatre is on the Washington State Building Preservation Commission list of State historic buildings and on the National Register of Historic Places. The venue also hosts a variety of other cultural events, musical concerts, and private events (including weddings).
Gesa Power House Theatre is owned and operated by Power House Theatre Walla Walla, a 501(c)(3) nonprofit organization.
For additional marketing and media information, including interviews and hi-res images, contact:
Bradley Nelson
Media Contact
Phone: 509.529-6500
webmaster@phtww.org
Gesa Power House Theatre
111 North Sixth Ave.
Walla Walla, Washington 99362