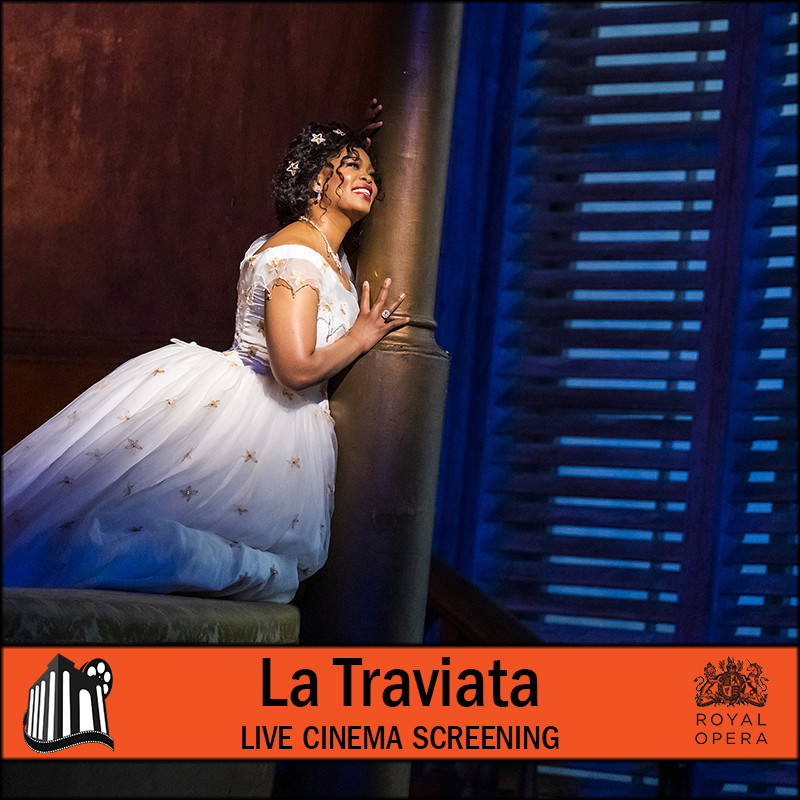 Press Release: Live Cinema screening of "La Traviata" – May 11
FOR IMMEDIATE RELEASE
April 18, 2022 – Gesa Power House Theatre presents a Live Cinema screening of The Royal Opera's current production of La Traviata on Wednesday, May 11 at 6:00PM.
19th-century Paris is a place of contrasts: glamor and superficiality, love and lust, life and death. Richard Eyre's production of Giuseppe Verdi's La Traviata for The Royal Opera recently celebrated 25 years on the Royal Opera House stage and this year returns with acclaimed opera star Pretty Yende as Violetta.
The courtesan Violetta (Yende) lives and breathes the glamour of Parisian high society, but she has never known love – until she meets Alfredo (Stephen Costello). Abandoning her hedonistic existence for a new life in the country, Violetta receives a surprise visit from Alfredo's father Giorgio (Dimitri Platanias), who exposes the cruelty of society's double standards – and accelerates her tragic demise.
Verdi's riches-to-rags opera has it all: from the intoxicating joy of the "Brindisi" party chorus, to the hushed poignancy of the final act, where hope teeters on the edge of despair. Courtesan Violetta sings some of Verdi's most acclaimed arias including the joyous "Sempre libera," in her poignant and passionate encounters with Alfredo and his father.
Filmed during a live event, the Live Cinema Series broadcasts offer audiences an equivalent to the best seat in the house, with incredibly detailed close-ups of the performers. The Live Cinema Series is supported by Shakespeare Walla Walla.
This screening has an approximate runtime of 3 hours 30 minutes, including an onscreen introduction and two intermissions. Beer, wine, popcorn, and snacks will be available for purchase, and may be taken into the theater.
Reserved seating tickets ($15 adults, $10 students) are available online or by calling the box office at 509-529-6500.
Gesa Power House Theatre is currently operating at full capacity, but will continue to follow the most recent guidance from state and county Departments of Health. Current health and safety guidelines at Gesa Power House Theatre are available online or by calling the box office.