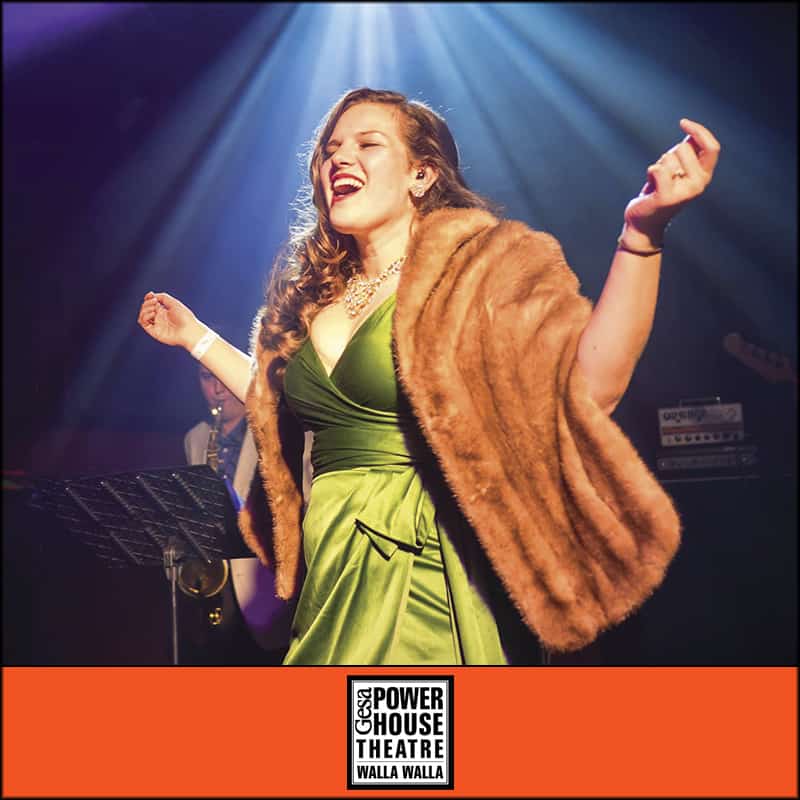 Press Release: Good Co (Electro Swing Band) – July 13
Gesa Power House Theatre presents electro swing band
Good Co
in concert on Friday, July 13 at 7:00 p.m.
Seattle six-piece band Good Co is the United States' first live Electro Swing Band, performing in a new genre that mixes the music of the swing era with the dance music of today.
Electro Swing combines the era of illicit booze, jitterbugging flappers, and underground speakeasies with pounding dance beats and gypsy jazz guitar riffs. Samples from the past are turned on their heads along with a live horn section creating the best sounding dance party this side of the 1920s.
At Good Co performances it's quite common for beatboxing harmonica jams, onstage dance parties, and crowd sing-alongs to spontaneously break out.
"They have managed to come together to do what so many before them have failed to do: create something really amazing."
-Steampunk Magazine
Good Co is comprised of Carey Rayburn, Sasha Nollman, Dune Butler, Michael Conklin, Joseph Eck, and Jake Sele. Good Co has released three full albums and performs throughout the US, Canada, and Europe.
Reserved seating tickets (Adults $35-$30; $20 Students) will are available online (
www.phtww.org
) or by calling the box office at 509-529-6500.
# # #
The 2018 Season is supported in part by: KAPP-KVEW, Coldwell Banker First Realtors, Foundry Vineyards, Inland Cellular, Pacific Power, McCurley Integrity Toyota of Walla Walla.
---
About the Gesa Power House Theatre
The historic Gesa Power House Theatre is a 300-seat performing arts venue, located in downtown Walla Walla. The 120-year-old building was once the Walla Walla Gas Plant, built to produce coal gas used to light the streets, businesses, and homes of Walla Walla. In 2011 the Gesa Power House Theatre building was transformed into a state-of-the-art playhouse for live performance. The interior design of the theatre was inspired by Shakespeare's own intimate Blackfriars Theatre in London, England.
The Gesa Power House Theatre is on the Washington State Building Preservation Commission list of State historic buildings and on the National Register of Historic Places. The venue also hosts a variety of other cultural events, musical concerts, and private events (including weddings).
For additional marketing and media information, including interviews and hi-res images, contact:
Bradley Nelson
Media Contact
Phone: 509.529-6500
webmaster@phtww.org
Gesa Power House Theatre
111 North Sixth Ave.
Walla Walla, Washington 99362