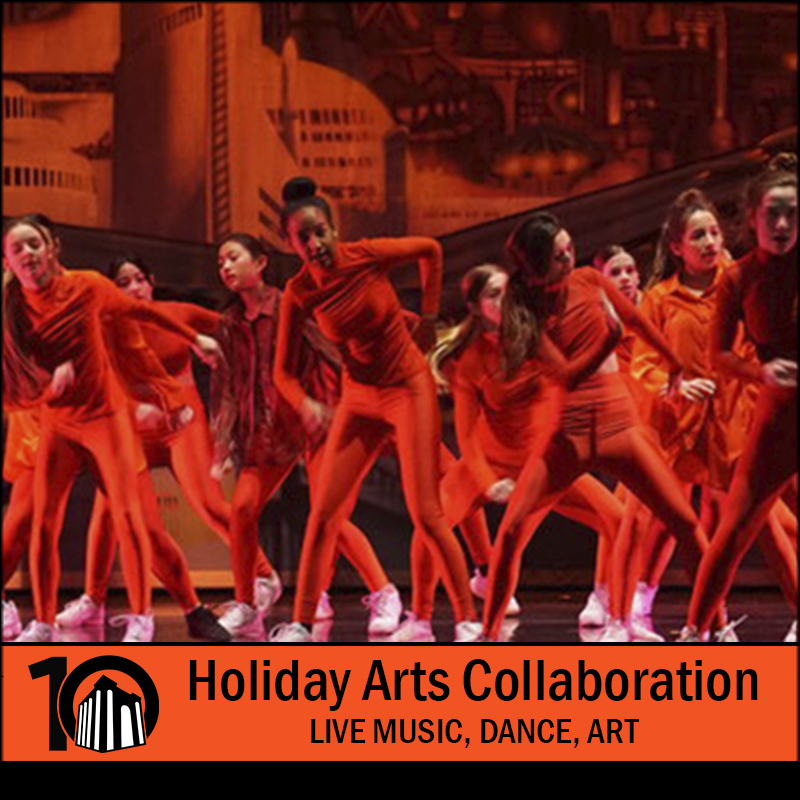 Press Release: Gesa Power House Theatre hosts free "Holiday Arts Collaboration" event on December 17
Gesa Power House Theatre will host A Holiday Arts Collaboration on Friday, December 17 at 7:00 p.m.
This free hour-long event will feature youth performances created by Y-Tunes (formerly Walla Walla Music Organization) and WW Dance Co2 (under the umbrella of Walla Walla Dance Company) in live musical performances and choreographed instrumental music created by Y-Tunes students. Art pieces by local artists, provided by ArtWalla, will be displayed during the dance numbers.
The Y-Tunes Music and Sound Studio became an official program of the Walla Walla YMCA this fall and is now part of the Youth Engagement Department, under the direction of Walla Walla Music Organization founder Rodney Outlaw.
Walla Walla Dance Company, founded and directed by Nancy Wells, has offered dance in the community for the past 30 years. WW Dance Co2 was recently developed by Justine and Jennifer Clark to allow specialized training and growth in contemporary dance within the program.
Tickets are not required for entry. Donations to any of the participating organizations will be accepted at the door and may also be made online at any time through the Valley Giving Guide (with possible donation matching opportunities).
For more information visit www.phtww.org or call the Gesa Power House Theatre box office at 509-529-6500.
Additional precautions, such as required mask use, will be observed based on the latest guidance from state and county health departments.
---
Season Sponsors:
Union-Bulletin, KAPP-KVEW TV, Pacific Power, Northwest Public Broadcasting, Hayden Homes, Walla Walla Valley Honda
Additional support provided by:
Walla Walla County, Port of Walla Walla, City of Walla Walla
Each Coldwell Banker Office is Independently Owned and Operated
---
About Gesa Power House Theatre
The historic Gesa Power House Theatre is a 300-seat performing arts venue, located in downtown Walla Walla. The 120-year-old building was once the Walla Walla Gas Plant, built to produce coal gas used to light the streets, businesses, and homes of Walla Walla. In 2011 the Gesa Power House Theatre building was transformed into a state-of-the-art playhouse for live performance. The interior design of the theatre was inspired by Shakespeare's own intimate Blackfriars Theatre in London, England.
The Gesa Power House Theatre is on the Washington State Building Preservation Commission list of State historic buildings and on the National Register of Historic Places. The venue also hosts a variety of other cultural events, musical concerts, and private events (including weddings).
For additional marketing and media information, including interviews and hi-res images, contact:
Bradley Nelson
Media Contact
Phone: 509.529-6500
webmaster@phtww.org
Gesa Power House Theatre
111 North Sixth Ave.
Walla Walla, Washington 99362