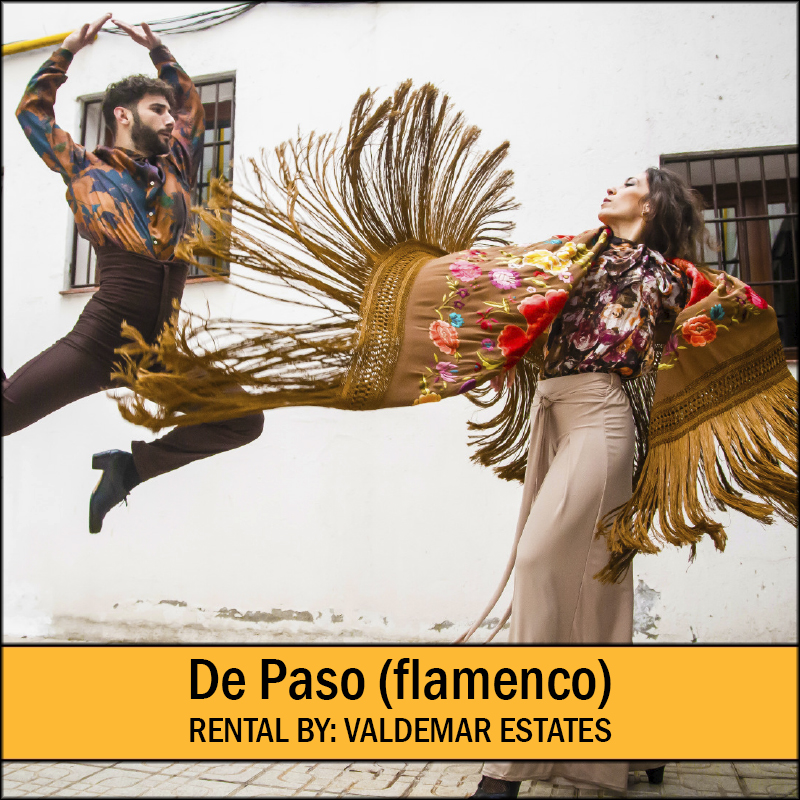 Press Release: De Paso (Flamenco) – November 16
The Honorary Consulate of Spain, Seattle, and the Flamenco Foundation and Conservatory Casa Patas, presents a performance of De Paso at Gesa Power House Theatre on Tuesday, November 16 at 7:00 p.m.
Inspired by the verses of the popular flamenco "cante" (song), De Paso ("Passing Through") is a performance that is about the road that we take on our journey through the world; it is about the moments we encounter when different lives, temperaments, and feelings intersect. Blending theatrical effects, and traditional flamenco choreography.
De Paso is directed and choreographed by Sara Pérez, with musical direction by Jaime González. The production features flamenco dancers Sara Pérez and Rubén Puertas, flamenco singers Christina Soler and Ana Polanco, and flamenco guitarists Jaime González and Alejandro Moreno.
Casa Patas Flamenco Foundation and Conservatory came into being in the year 2000 with the objective of becoming a center that brings together the activities related to the study, teaching and promotion of Flamenco: cante (song), toque (the guitar and other instruments), and baile (dance). The Casa Patas Foundation and Conservatory organizes performances, master classes, and intercultural activities in Spain and abroad, and in 2010, the organization was hailed by UNESCO as an Intangible Cultural Heritage of Humanity.
De Paso is a live theatre event lasting approximately 75 minutes without intermission. Reserved seating tickets ($40) are available online or by calling the Gesa Power House Theatre box office at 509-529-6500.
The renter for this event, Valdemar Estates, is requiring proof of vaccination or a negative COVID-19 test (within the previous 48 hours) for all patrons for this event.
---
About Gesa Power House Theatre
The historic Gesa Power House Theatre is a 300-seat performing arts venue, located in downtown Walla Walla. The 120-year-old building was once the Walla Walla Gas Plant, built to produce coal gas used to light the streets, businesses, and homes of Walla Walla. In 2011 the Gesa Power House Theatre building was transformed into a state-of-the-art playhouse for live performance. The interior design of the theatre was inspired by Shakespeare's own intimate Blackfriars Theatre in London, England.
The Gesa Power House Theatre is on the Washington State Building Preservation Commission list of State historic buildings and on the National Register of Historic Places. The venue also hosts a variety of other cultural events, musical concerts, and private events (including weddings).
For additional marketing and media information, including interviews and hi-res images, contact:
Bradley Nelson
Media Contact
Phone: 509.529-6500
webmaster@phtww.org
Gesa Power House Theatre