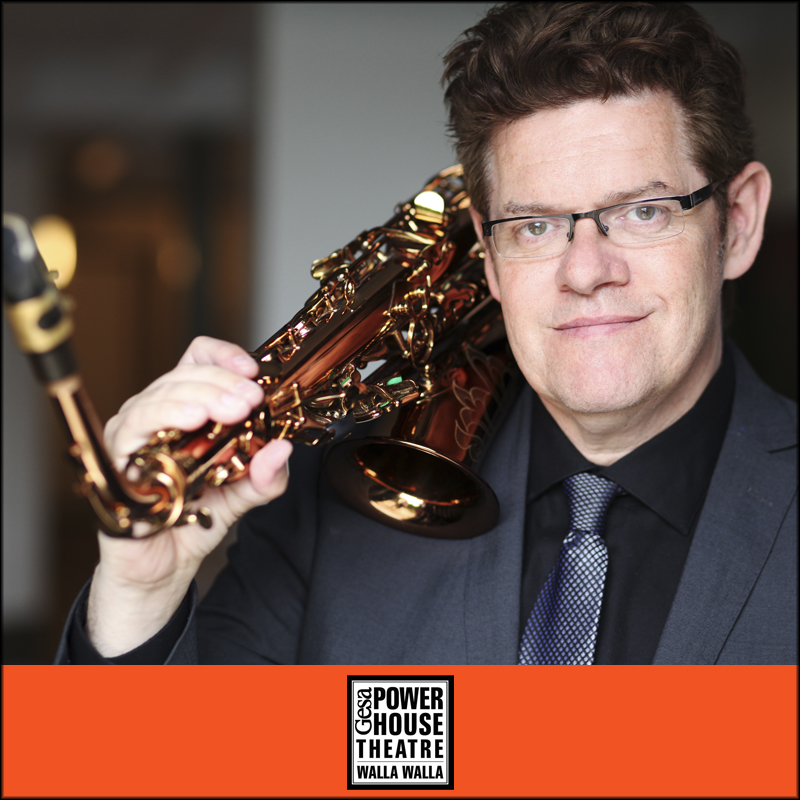 Press Release: Dave Brubeck Tribue – Rémi Bolduc Jazz Ensemble – January 14, 2017
The Rémi Bolduc Jazz Ensemble will perform a "Tribute to Dave Brubeck" concert at Gesa Power House Theatre on Saturday, January 14 at 7:00 p.m.
Few American jazz artists have had as much influence or were as popular as Dave Brubeck was in the 1950s. In this tribute concert, the Rémi Bolduc Jazz Ensemble perform music of Brubeck's celebrated band. The program includes "Take Five", "Blue Rondo a la Turk", and several other compositions from the album Time Out – one of the most famous and best-selling albums in the history of jazz, even to this day.
Rémi Bolduc is one of Canada's best jazz saxophonists, playing with intensity and breathtaking precision. He captivates audiences in venues from New York to Paris to Tokyo with dazzling virtousity, magnetic stage presence, and mature spontaneity.
Rémi Bolduc performs regularly with renowned jazz musicians such as Kenny Werner, Ben Monder, Seamus Blake, Lorraine Desmarais, Vic Vogel, Thom Gossage, Ralph Bowen, Jerry Bergonzi and others. He is also professor and Area chair at the jazz department at McGill University in Montreal.
The Rémi Bolduc Jazz Ensemble consists of Bolduc on alto saxophone, François Bourassa on piano, Fraser Hollins on bass, and Dave Laing on drums.
Reserved seating tickets ($29-$24) are available online or by calling the box office at 509-529-6500. More information about upcoming events can be found at www.phtww.org.
---
About the Gesa Power House Theatre
The historic Gesa Power House Theatre is a world-class, 342 seat performing arts venue, located in downtown Walla Walla. The 120-year-old building was once the Walla Walla Gas Plant, built to produce coal gas used to light the streets, businesses, and homes of Walla Walla. In 2011 the Gesa Power House Theatre building was transformed into a state-of-the-art playhouse for live performance. The interior design of the theatre was inspired by Shakespeare's own intimate Blackfriars Theatre in London, England.
The Gesa Power House Theatre is on the Washington State Building Preservation Commission list of State historic buildings and on the National Register of Historic Places. The venue also hosts a variety of other cultural events, musical concerts, and private events (including weddings).
For additional marketing and media information, including interviews and hi-res images, contact:
Bradley Nelson
Media Contact
Phone: 509.529-6500
webmaster@phtww.org
Gesa Power House Theatre
111 North Sixth Ave.
Walla Walla, Washington 99362