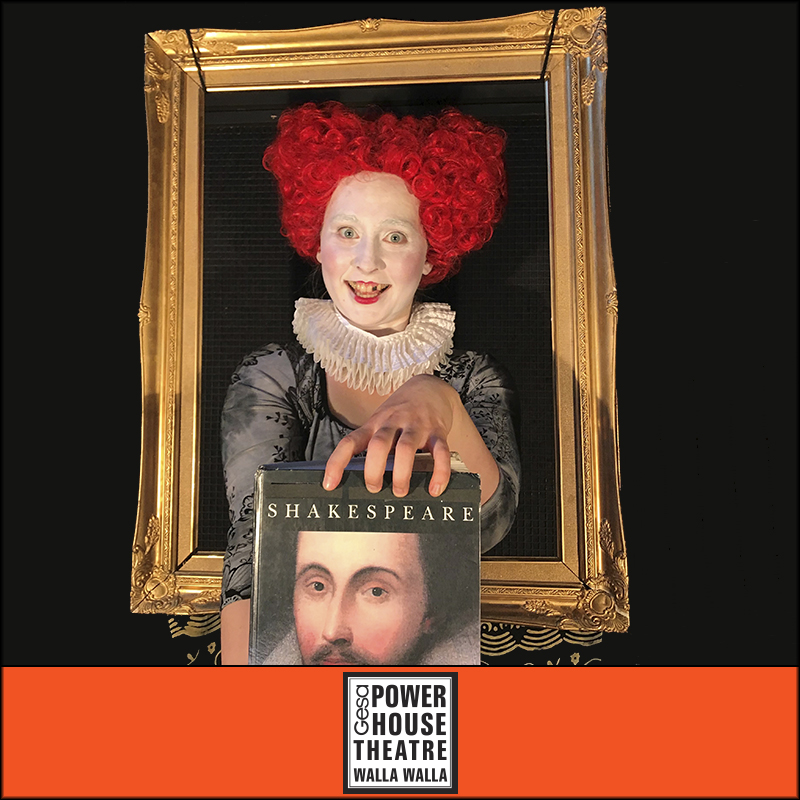 Press Release: "Cultivating the Queen" – new play premieres September 7
The Northwest Theater Project presents the live theatrical premiere of 
Cultivating the Queen
 on Saturday, September 7 at 7:00 p.m. at Gesa Power House Theatre.
Cultivating the Queen is an irreverent and comical examination of the female bawdy politic, in which a secret society investigates how Queen Elizabeth I was able to maintain power in a man's world. Drawing on text from Shakespeare's canon, this new play looks at the complications faced by women in power.
Cultivating the Queen is a new play in development, devised and directed by the Northwest Theater Project's founding member, Whitman College Professor of Theater Christopher Petit. The production is made possible by the Louis B Perry Summer Research Endowment and the Parents Fund for Student-Faculty Research at Whitman College and through a residency at Gesa Power House Theatre.
The Northwest Theater Project is a collective of theater artists working in the Northwest, committed to creating innovative and original theater, generating and promoting new dramatic material, and exploring individual and collective theatrical visions. The collective provides a network of artistic collaborators and functions as a producing organization for original work.
Reserved seating tickets ($20 Adults; $15 Students) are available online at 
www.phtww.org
 or by calling the box office at 509-529-6500. Group ticket sales are available by calling 509-876-1662.
---
The 2019 Season is supported in part by: Coldwell Banker First Realtors, Foundry Vineyards, Walla Walla Union-Bulletin, Courtyard Marriott, Inland Cellular, KAPP-KVEW, McCurley Integrity Toyota of Walla Walla, Northwest Public Broadcasting, and Pacific Power.
---
About the Gesa Power House Theatre
The historic Gesa Power House Theatre is a 300-seat performing arts venue, located in downtown Walla Walla. The 120-year-old building was once the Walla Walla Gas Plant, built to produce coal gas used to light the streets, businesses, and homes of Walla Walla. In 2011 the Gesa Power House Theatre building was transformed into a state-of-the-art playhouse for live performance. The interior design of the theatre was inspired by Shakespeare's own intimate Blackfriars Theatre in London, England.
The Gesa Power House Theatre is on the Washington State Building Preservation Commission list of State historic buildings and on the National Register of Historic Places. The venue also hosts a variety of other cultural events, musical concerts, and private events (including weddings).
For additional marketing and media information, including interviews and hi-res images, contact:
Bradley Nelson
Media Contact
Phone: 509.529-6500
webmaster@phtww.org
Gesa Power House Theatre
111 North Sixth Ave.
Walla Walla, Washington 99362