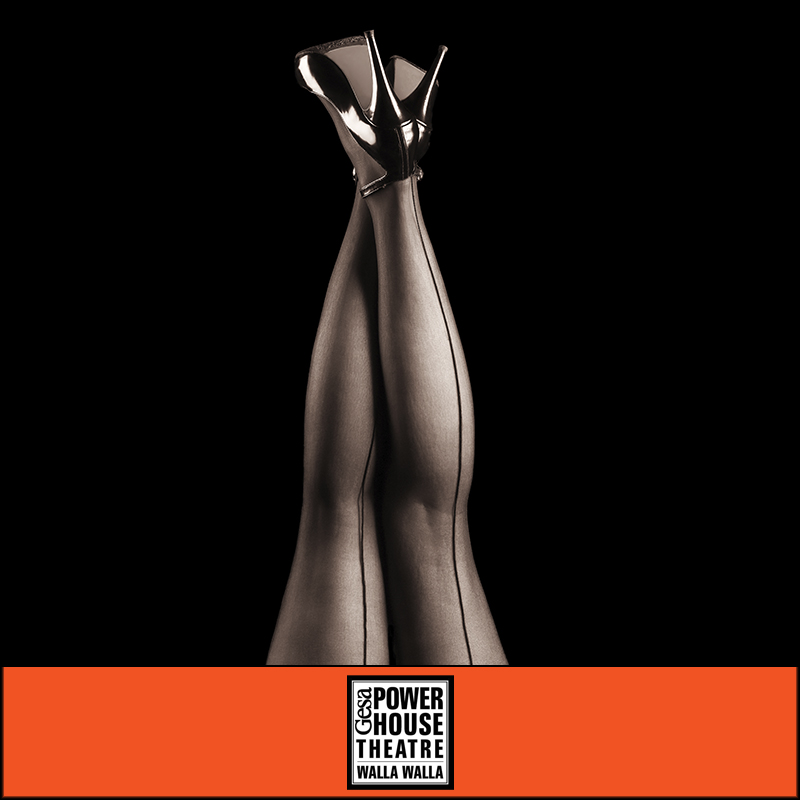 Press Release: Cast for "Cabaret" Announced
June 13, 2017 – Gesa Power House Theatre announces the cast list for "Cabaret" – a musical directed by former New York with performances August 18-27.
Cast list:
Emcee: Dan Lovato
Sally Bowles: Kathryn Bogley
Clifford Bradshaw: Nathan Loomer
Ernst Ludwig: Micah Hall
Frauline Kost: Dyani Rahne Turner
Frauline Schneider: Sherri Huwe
Herr Shultz: Todd Oleson
Max: Alex Leeper
Rosie: Abigail Wissink
Lulu: Oriana Golden
Frenchie: Chanel Lynette Finnie
Texas: Jessica Kostelnik
Fritzie: Rebecca Kelly
Helga: Kassidy Haluska
Bobby: Peter Hoffman
Victor: Kory Carterby
Hans: Caleb Leitch
Herman: Daniel Rose
The audition notice generated national interest from casting and talent companies, and auditions were held in both Walla Walla and Seattle. Video submissions were also received from as far away as New York, but in the end, the casting went to locals.
"The caliber of Walla Walla talent at the auditions was overwhelming," says director Tyson Kaup. "I am confident in this cast's ability to rise to the demands of the production."
Tyson Kaup, who recently starred in and directed two other musicals at Gesa Power House Theatre (Rocky Horror Show, The Last 5 Years), is a former New York actor/director/producer, now based in Seattle. His professional experience includes roles on film, television, Off-Broadway, and on many regional theater stages around the country. His producing credits include feature films, music videos, and commercial productions. He is a graduate of NYU's Tisch School of the Arts where he studied with the Atlantic Theater Company. He is also an alum of Walla Walla High School.
"Cabaret" is a musical with music by John Kander, lyrics by Fred Ebb, and book by Joe Masteroff. The original production debuted on Broadway in 1966, and has been revived on Broadway and London's West End numerous times. The various productions have won 12 Tony Awards (with an additional 15 nominations). A 1972 film adaptation with Joel Grey and Liza Minnelli won eight Academy Awards.
Performances for "Cabaret" will run August 18, 19, 25, 26 at 7:00 p.m. and August 20 and 27 at 2:00 p.m.
More information about upcoming events at Gesa Power House Theatre can be found at www.phtww.org.
---
About the Gesa Power House Theatre
The historic Gesa Power House Theatre is a world-class, 300-seat performing arts venue, located in downtown Walla Walla. The 120-year-old building was once the Walla Walla Gas Plant, built to produce coal gas used to light the streets, businesses, and homes of Walla Walla. In 2011 the Gesa Power House Theatre building was transformed into a state-of-the-art playhouse for live performance. The interior design of the theatre was inspired by Shakespeare's own intimate Blackfriars Theatre in London, England.
The Gesa Power House Theatre is on the Washington State Building Preservation Commission list of State historic buildings and on the National Register of Historic Places. The venue also hosts a variety of other cultural events, musical concerts, and private events (including weddings).
For additional marketing and media information, including interviews and hi-res images, contact:
Bradley Nelson
Media Contact
Phone: 509.529-6500
webmaster@phtww.org
Gesa Power House Theatre
111 North Sixth Ave.
Walla Walla, Washington 99362