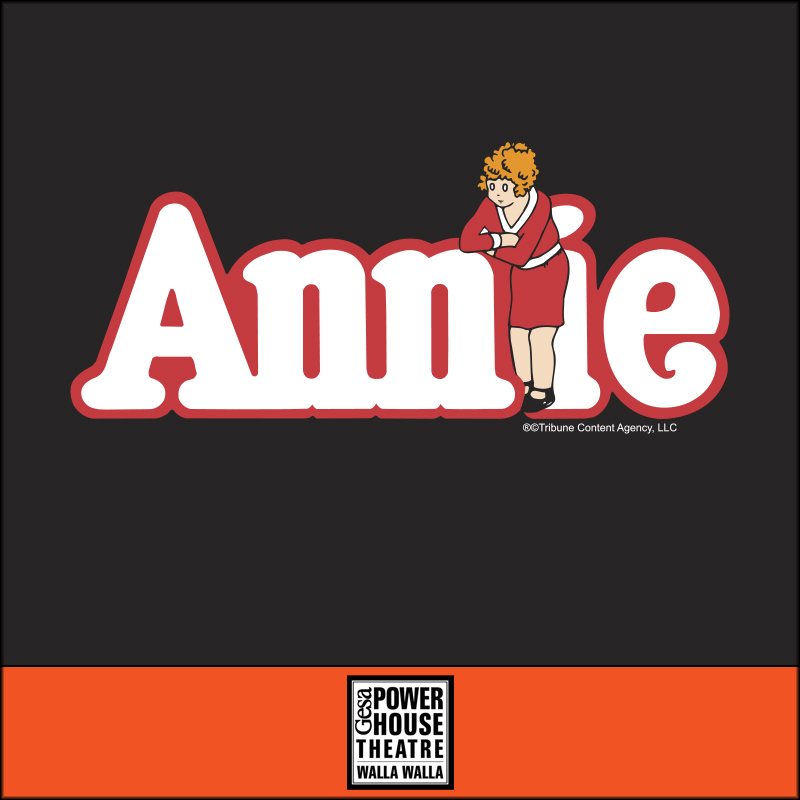 'Annie: The Musical' opens July 27 on Power House stage
by Mason Neil
for the July 19 issue of the Walla Walla Union-Bulletin
This summer, Gesa Power House Theatre will bring the Broadway classic Annie: The Musical to the stage. The production will include modernized choreography and other updates that will give audiences a fresh perspective to the well-known tale. The cast includes a crew of Walla Walla's youngest actors as Annie's orphan friends, as well as local and regional talent in other roles.
Annie is directed by Tyson Kaup, a Walla Walla native who graduated from New York University's Tisch School of the Arts and has acting and production experience in film, television, Off-Broadway and many regional theaters around the country.
Kaup said he gravitated toward Annie because of its youthful optimism. He said he hopes seeing young children being hopeful about the future will help the audience move toward a more positive mindset. Working with the young actors has shown Kaup just how encouraging young people can be.
"Everyone in the story is looking for change," said Kaup, "but it takes the bravery and tenacity of one strong-willed orphan to create that change.
"It's about human ingenuity. Annie inspires us all to greatness. To stop whining, to get up and to take action."
The themes of Annie are pertinent to the current political climate with its message of optimism. Annie takes place during the Great Depression as President Franklin D. Roosevelt's New Deal is raising the country's low morale, and Kaup notices parallels between the need for hope then and now.
"We used to look at things in a much more optimistic way," said Kaup. "We could agree more solidly on what was good for us as a country collectively. And when I think about politics today, it's sad to see that there are very few rallying points that anyone can get behind."
The message of Annie encourages its audience to look forward and hope for better days to come.
"I think that's the metaphorical message of Annie," said Kaup. "None of the adults can see what she can see because they're trying to solve the problems that are right in front of them, and not the bigger picture."
Longtime fans and first time attendees will all find plenty to enjoy about the Gesa Power House Theatre's Annie production.
The Walla Walla Summer Stage series will also continue in August with a production of 9 to 5: The Musical, with performances Aug. 17-26.