Walla Walla Cannabis Company presents Planes on Paper with Jacob Navarro on Saturday, March 24 at 7:00 p.m. at Gesa Power House Theatre.
Since their last visit to Walla Walla almost a year ago, Planes on Paper has continued to make waves in the folk music world, finding themselves in uncharted territory for an Eastern Washington-based band. Their last release, "Television," a politically-motivated single, garnered Planes on Paper an invite to perform at The John F. Kennedy Center for The Performing Arts, as well as radio play across the U.S. and Europe, and a spot in Relix Magazine's "Five Artists You Should Know." Past local appearances range from drawing a massive crowds at the Gentlemen of The Road Festival and a sold-out Power House Theatre concert last March, down to intimate house show venues and private events at Leonetti & Kontos Cellars. They have made Walla Walla a regular tour stop, and always to rave reviews.
For this show, Planes on Paper will be joined by their full band: Mikey Gervais (The Head and The Heart, Shallow Lenses) on bass, Faustine Hudson (The Maldives, The Grizzled Mighty) on drums, and on guitar they will be joined by Jacob Navarro, a first-call session guitarist in the Northwest, who has recorded or performed for Eddie Vedder, The Dixie Chicks, Danny Barnes, and many more. Jacob Navarro will also open the show.
Bar sponsorship provided by Henry Earl and Russell Creek wineries.
Reserved Seating Tickets: $18 in advance (plus $2 ticket fee); $23 at the door (plus $3 ticket fee)
This event is restricted to 21 and older (ID required).
The role of Walla Walla Cannabis Company as a supporter of Planes on Paper was recently detailed in the national publication, Dope Magazine – their relationship being called as the "center of the [music patronage] movement."
---
About Planes on Paper:
As a one year-old project, Planes on Paper was already receiving high praise from a nearly endless list of media outlets across the country: The Seattle Times, American Songwriter Magazine, KEXP Seattle, WNYU New York, The Revue, Ear To The Ground, and The Stranger, to name just a few. Now several years into relentless touring, the praise continues, and the songwriting duo finds itself at home on both coasts of the US, and playing some of the area's most noteworthy festivals… all without yet releasing an album. That unconventional path speaks volumes about the strength of Planes on Paper's live show.
"It's easy to see why Planes on Paper is starting to attract serious attention on the neo-folkie scene."
— Paul de Barros, The Seattle Times
"There has been no shortage of bands that sound like Planes on Paper in the last 10 years of Seattle music, which makes it simultaneously delightful and frustrating when one of them is clearly a full head taller than the others.
— Sean Nelson, The Stranger
"This is folk music at the highest level."
— Greg Jones, Ear to the Ground Music
"Planes on Paper expertly maneuvers dual vocals to produce this eerie, serene, beautiful aesthetic […] simultaneously mellow and powerful."
— Fallon Schlossman, WNYC New York
---
This concert receives sponsor support from Walla Walla Cannabis Company, however the smoking or consumption of cannabis is prohibited at Gesa Power House Theatre per the guidelines of the Washington State Liquor and Cannabis Board (full text of Initiative 502 available here).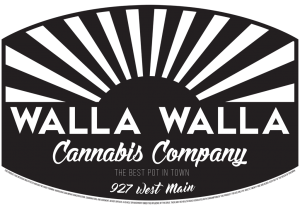 Marijuana has intoxicating effects and may be habit forming. Marijuana can impair concentration, coordination, and judgment. Do not operate a vehicle or machinery under the influence of this drug. There may be health risks associated with consumption of this product.  For use only by adults twenty-one and older. Keep out of the reach of children.