This production was cancelled due to COVID-19 restrictions, so they were unable to film it for our viewing in the Live Cinema Series. All ticket-holders have been contacted by e-mail.
---
How do any of us really know who we are? A man arrives in a strange town only to find that everyone knows his name, but thinks he's someone else. A woman wonders why her husband is not the man he was, but starts to rather like it. Confusion mounts as everyone uncouples from themselves. Will they ever find themselves again? And do they really want to?
Shakespeare's The Comedy of Errors, a fairy-tale farce of everyday miracles, mistaken identity and double vision, is directed by comedy master Phillip Breen. Miles Jupp will make his Royal Shakespeare Company debut as Antipholus of Syracuse.
Filmed during a live event, the Live Cinema Series broadcasts offer audiences an equivalent to the best seat in the house, with incredibly detailed close-ups of the performers. The Live Cinema Series is sponsored in part by Shakespeare Walla Walla.
Want to receive early notice and access to ticket sales? Become a Gesa Power House Theatre Member (highest priority) or sign up for our e-mail list!
---
Are you visiting from out of town?
Book your hotel stay between August 19 and 20 and use this link to secure a special group rate of $139/night at Courtyard Marriott (expires Friday, August 7).
---
The 2020 Live Cinema Series is supported by Shakespeare Walla Walla, a local 501(c)3 nonprofit organization that aims to make Shakespeare and theater approachable and entertaining to students in eastern Washington and Oregon.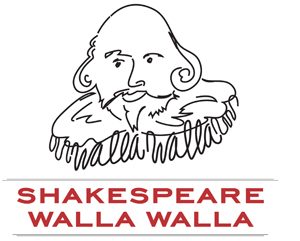 ---
The 2020 Gesa Power House Theatre Season is sponsored by:
KAPP-KVEW TV, Courtyard Marriott, Pacific Power, Northwest Public Broadcasting, Hayden Homes
Additional support provided by:
Walla Walla County, Port of Walla Walla, City of Walla Walla
Each Coldwell Banker Office is Independently Owned and Operated