Gesa Power House Theatre presents a Live Cinema Series screening of "Romeo and Juliet" on Wednesday, July 7 at 6:00 p.m. The Kenneth Branagh Theatre Company's modern and passionate staging of Shakespeare's classic tragedy returns to select theaters for the first time since it was screened live-to-cinemas in 2016.
Romeo and Juliet is a heartbreaking tale of forbidden love where the longstanding feud between Verona's Montague and Capulet families brings about devastating consequences for two young lovers caught in the conflict. Directed with "seriousness and opulence" (★★★★★The Mail) by Sir Kenneth Branagh and Rob Ashford, Romeo and Juliet was the fifth play in the inaugural Plays at the Garrick season and was filmed for the big screen in beautiful black and white CinemaScope. Set in 1950s Italy, this production stars Richard Madden (Game of Thrones) as Romeo and Lily James (Downton Abbey) as Juliet, with Sir Derek Jacobi as Mercutio and Meera Syal as The Nurse.
Filmed during a live event, the Live Cinema Series broadcasts offer audiences an equivalent to the best seat in the house, with incredibly detailed close-ups of the performers. The Live Cinema Series is supported by Shakespeare Walla Walla.
This screening has an approximate runtime of 3 hours. Beer, wine, popcorn, and snacks will be available for purchase, and may be taken into the theater.
General admission tickets ($15 adults, $10 students) are available online or by calling the box office at 509-529-6500.
Want to receive early notice and access to ticket sales? Become a Gesa Power House Theatre Member (highest priority) or sign up for our e-mail list!
---
The Live Cinema Series is supported by Shakespeare Walla Walla, a local 501(c)3 nonprofit organization that aims to make Shakespeare and theater approachable and entertaining to students in eastern Washington and Oregon.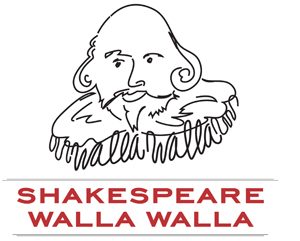 ---
Season Sponsors:
KAPP-KVEW TV, Pacific Power, Northwest Public Broadcasting, Hayden Homes
Additional support provided by:
Walla Walla County, Port of Walla Walla, City of Walla Walla
Each Coldwell Banker Office is Independently Owned and Operated