Due to technical difficulties, we were unable to show this screening at its originally scheduled time. The screening is now rescheduled for June 21. Tickets purchased earlier with a different date will be honored, and refunds will be available for any patrons who purchased earlier and are now unable to make it.
---
Gesa Power House Theatre will screen the current Royal Shakespeare Company production of "Julius Caesar" on Wednesday, June 21 at 6:00 p.m. This production is filmed live in Stratford-Upon-Avon and rebroadcast internationally to select screens.
Angus Jackson directs Shakespeare's epic political tragedy, as the race to claim the empire spirals out of control.
Caesar returns from war, all-conquering, but mutiny is rumbling through the corridors of power.
The Rome season (Julius Caesar, Antony & Cleopatra, Titus Andronicus, Coriolanus) in the Royal Shakespeare Theatre opens with the politics of spin and betrayal turning to violence. Following his sell-out productions of Tom Morton-Smith's Oppenheimer (2014) and James Fenton's adaptation of Don Quixote (2016), Season Director Angus Jackson steers the thrilling action.
General admission tickets ($15 Adults, $10 Students) are available online or by calling the box office at 509-529-6500. Beer, wine, and snacks will be available for purchase. RSVP on Facebook
This screening will run approximately 3 hours 15 minutes, including a 20 minute intermission and a short on-screen introduction.
# # #
Want to receive early notice and access to ticket sales? Become a Gesa Power House Theatre Member (highest priority) or sign up for our e-mail list!
---
This screening receives support from: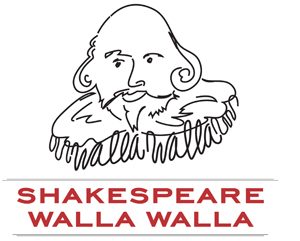 The 2017 Gesa Power House Theatre Season receives support from: