"An Invitation to the Ballet" is the theme for this year's annual Tutus & Tapas gala evening – a fundraiser for Danza Classica Ballet Foundation.
Festivities begin at 6:00PM with tasty tapas and regional small bites, local wines, and music by Ed Dixon, WW symphony cellist. Guests can peruse the silent auction table, wine wall, and "Take a Chance Tutus!" Then at 7:00PM returning emcee Thomas Beebe will introduce exciting live auction items between seven ballet pieces performed by the Danza Classica Ballet Company. The dances will showcase classical and modern ballet technique with original choreography by Idalee Hutson-Fish. Auction items include wines from Cayuse Vineyards and Leonetti Cellars, a winery dinner for 6 at Amavi Cellars, "Tutus & Tools" (four dads for 4 hours of labor for a Saturday project), and a canvas print of the Tarzan Dan photograph used for the event poster.
Tickets are $30 for adults, $20 for students and are available through Gesa Power House Theatre and from Ballet Company members. All proceeds benefit the Danza Classica Ballet Foundation whose mission it is to foster and advance the art of ballet in the WW Valley.
*join the Facebook event*
For more information, contact Cheryl Heller at 509-526-9720.
Photo Credit: Tarzan Dan TDFoto.ca
---
Also on Saturday, March 26, at Gesa Power House Theatre: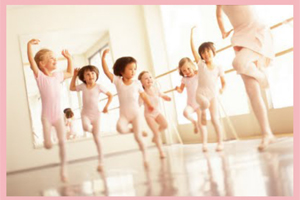 BALLET IMMERSION CLASSES (for children ages 4-7)
2:30-3:30PM – Magical Ballerinas is intended for students ages 4 & 5 and will focus on fun ballet stretches and basic ballet technique with a fairy tale theme.
3:30-4:30PM – Ballet Classica is intended for students ages 6 & 7 and will focus on more complex ballet technique with a traditional ballet theme.
Tuition is $25 per child and all participants will take home a complimentary tutu or cape. Proceeds benefit Danza Classica Ballet Foundation. Call 509-525-0815 to reserve your space!