Each June, the Walla Walla Chamber Music Festival presents over 30 events around the Walla Walla Valley. The second Festival Series Concert will take place at Gesa Power House Theatre on Saturday, June 15 at 7:30 p.m.
---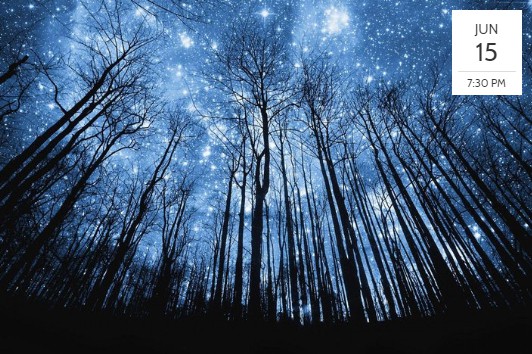 Night Music. Brings to mind Bob Seger and his evident work regarding "night moves." However, we at WWCMF are taking a different tack. Night means all sorts of things. For example, there are animals that only come out at night. Turns out, these animals make different sounds than those that inhabit daylight. Béla Bartók was a composer who was famously fascinated by night sounds. His Third String Quartet stands as a great example of music conceived with a nocturnal soundscape in mind.
But Bartók is modern, you say. Yes, 'tis true. However, the night occupied classicists, modernists and romantics alike. That's why we are placing a little bit of each on this program. I don't need to say anything about Mozart's Eine Kleine Nachtmusik, do I? And what about poor Schubert? He worked on his "night moves," too. Enter the Notturno in E Flat, D. 897, which stands as a late masterpiece by Schubert, as late as we can consider age 31 to be.
So, join us for a little bit of night music. We'll throw in a little bit of Nachtmusik for free.
Doors open at 6:30 PM.
Artists: Norbert Lewandowski, cello; Christina McGann, violin; Jingwen Tu, piano; and the Girsky String Quartet: Natasha Bazhanov, violin; Timothy Christie, viola; Artur Girsky, violin; and Rowena Hammill, cello.
General Admission: $20; Family Ticket: $45 (admits two adults and up to four children); Student/Youth Ticket: $10. For more information and tickets, visit www.wwcmf.org.
---
About the Walla Walla Chamber Music Festival:
Founded in 2007 by Artistic Director Timothy Christie, the Walla Walla Chamber Music Festival (WWCMF) is a non-profit organization committed to making chamber music accessible to all. In addition to tickets events, WWCMF presents extensive free children's programming, targeted outreach events, and daily free open rehearsals throughout the Walla Walla community.