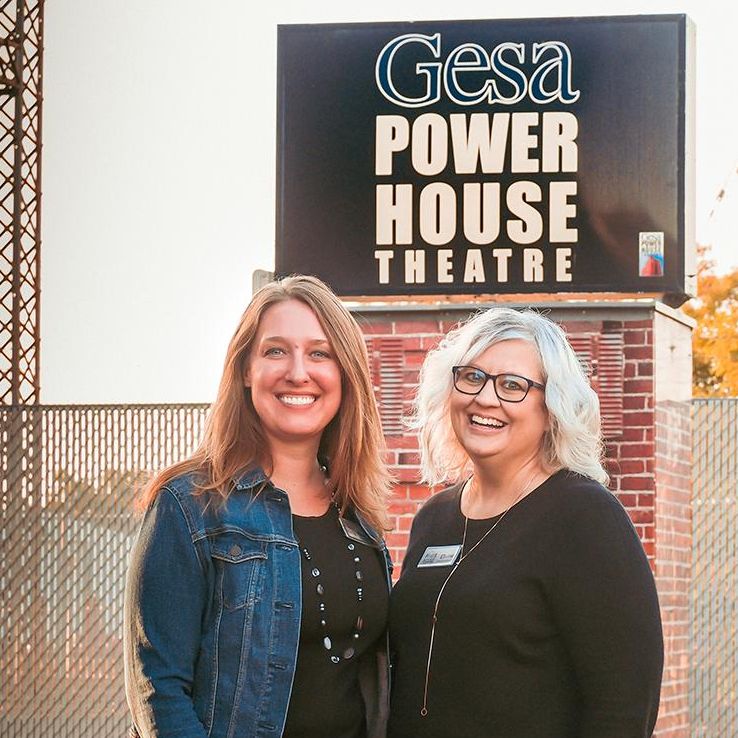 Press Release: New Executive Director Elaine Hinshaw Hired
Gesa Power House Theatre announces the hiring of a new Executive Director, Elaine Hinshaw, who joined the team this week.
"What an incredible team!" says Elaine. "I'm excited to be part of the iconic legacy of The Power House Theatre and a team committed to telling the story of us. Intermission is over, and we are ready to work together to keep the story growing!"
With a degree in Communications Media and a passion for building community, Elaine will leverage decades of marketing and communications experience in the new role. She has worked as a Brand Development Consultant to regional nonprofit organizations since 2010, and was the Director of Marketing & Recruitment at Walla Walla Valley Academy for seven years, where she produced the WWVA AcroKnights performances with up to 200+ performers from acrobats to musicians.
"I'm excited to welcome Elaine aboard as our team continues to help Gesa Power House Theatre grow," says outgoing Executive Director Heather Schermann. "We both share a dedicated vision for the future of the Power House, and are excited to work together on making it a reality."
Heather Schermann stepped into the leadership role in 2019 following the death of Founder Mark Anderson, and she will continue to work for Gesa Power House Theatre in the position of Business and Operations Manager, where she will focus on accounting and operations.
Gesa Power House Theatre is on the Washington State Building Preservation Commission list of State historic buildings and on the National Register of Historic Places. The venue has grown into a local gathering place for live performances, including in-house productions, rentals by outside groups, and private events. Up to 20,000 people attend events in the historic building each year.
In July 2020, Gesa Power House Theatre completed the transition from operating as a Limited Liability Company (LLC) to a nonprofit 501(c)(3), tax-exempt organization. The LLC members invested more than #3.9 million in the theater and generously transferred their investment to the nonprofit. The board of directors is led by President John Jamison.